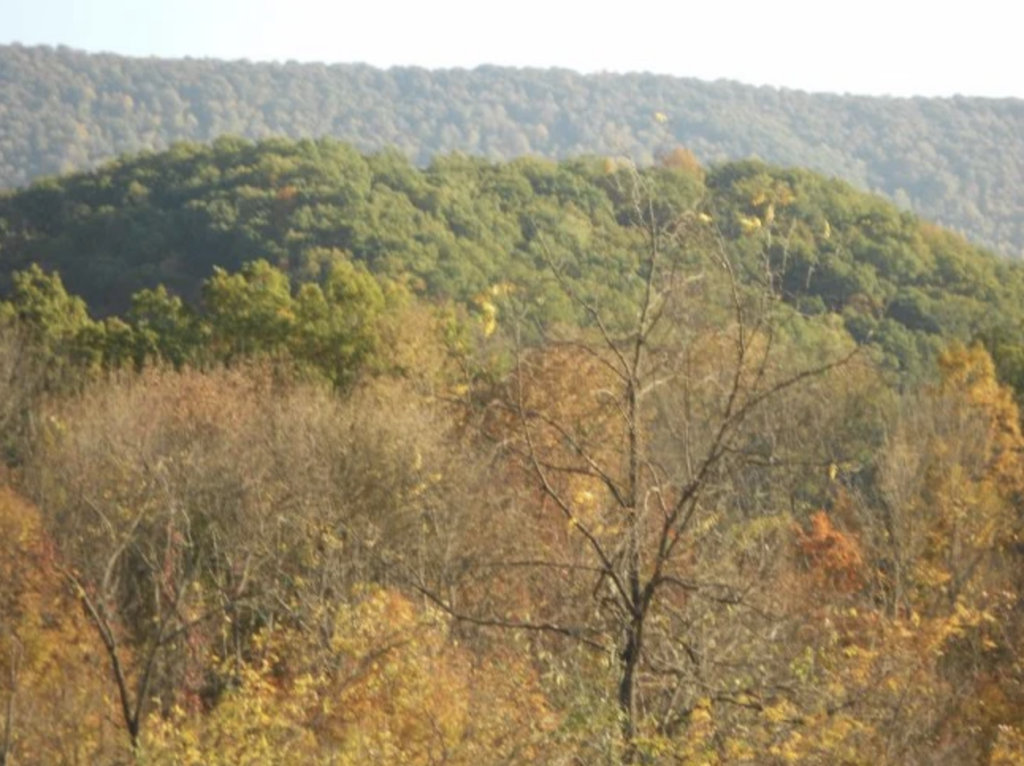 Remembering our Amerindian Grandmothers "Heritage Culture" Unity with the life of "nATURE" Returning to our indigenous ways to "Live" with our soul of america
Returning " Back to Life, back to reality"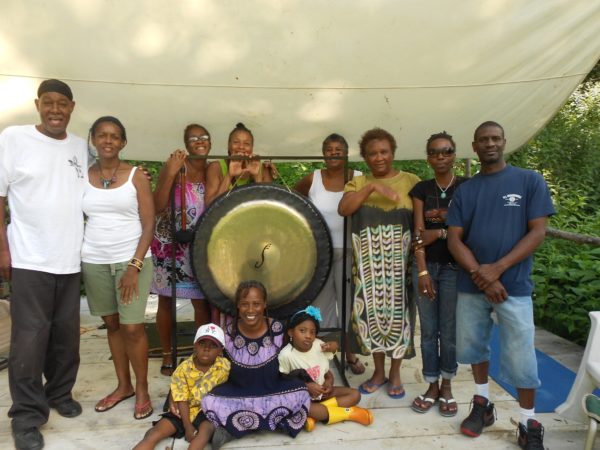 I  pray everyone makes it a point to be at the Summit to re hydrate themselves, there are so many people  that are  very  tired from living in life draining environments.
 
Over the years, we have watched so many people come to Yumwija just to realize they need time just to get  replenished
                              Reserve Now!!!! call 304-212-2362
Celebration of Culture Festivities Drumming and Dancing Friday Aug 13- Aug 15th
Friday, August 13th  @ 3pm- Open to Anisazi members and guest by reservation
 Requirements to attend:: Full Amerindian cultural dress. Admittance of  Amerindians only –
                   NO EXCEPTIONS
Dust to Dawn drumming  and dancing. The evenings will be for fire ceremonies and dancing. Every night is dress up night bring  your drums, music makers. and dancing feet  Everyone  should wear their ancestral dress-  to strut your stuff  around the   outdoor deck and stage that will bring the life back into you. We are going to try again to have our indigenous  trade exchange, in the format of our ancestors.. 
We will still have the workshops for people who sign up for them. We will only have 5 workshops, they will be held every day in the mid afternoon. Breathing   Yoga will be offered in the morning and our annual meeting this year will be held in the forest around the fire, like our ancestors..,
Special Focus!!!   Investing in our Life

 "Celebrating our Nature in our Blood"
Celebrating life with ceremony is an integral and seriously vital part of living with our life  blood , as indigenous people for Centuries  the purpose of  celebration is  for our emotional renewal .
                      Prosperity comes thru our emotions.
 
Topics Covered
Principles of Indigenous Unity and community
Indigenous Bonding Intensive-Claiming our emotions-recognizing our truth.   
Returning to healing ourselves. Using ancestral Remedies
Introduction to natures supermarket. Let's go shopping.
Sunday August -8th  Opening Ceremonies-  United Nations  International Day of World Indigenous Peoples..  Conversation with Ambassador RaDine America –  Presentation& discussion on International  Legislation   affecting Indigenous peoples of America  . Open to the public 3pn
 Food & Beverage
Monday – – Tuesday  August 9th-10th Indigenous Living – Workshops  –  In our cultural tradition, their will  be workshops offered  for people to have hands on learning in Indigenous living skills of house building basics, ,Defense, and  survival skills .Workshop Schedule will  be posted at time of event.
Wednesday – August  11th- Sacred    Wisdom Gathering for Indigenous  Females and Males
 This year the focus will be on Creating better bonding relationships. Indigenous intimacy. We have been SERIOUSLY CONNED, there is more than SEX. Never settle for Sex again,  This is for  hetero-sexual persons only.  Emotional  healing thru intimacy with no strings attached… learn how to be close  and to give and receive without fear of  exploitation,  or rejection, The secret power  within our bodies and how to use it in our outer world. 
Thursday – August 12th – America Heritage  Registry Initiation Ceremonies –
  Initiation ceremonies for Induction into the  America Heritage Registry  for 2021   Sacred  Ceremonies will be conducted:
Preparation diet –  starts August 2nd-12th  Sacred  Earth Sweat-  Sacred Water Ceremonies
Friday – August 13th,    Anisazi Earth Day Festival starts   -Induction  and New Life Dedication Ceremony,   Sacred Circle of Life Induction, Ancestral Prosperity Dinner, Talent Show
Saturday – August 14th: Memorial of the Ancestral Resting Place ,   Evening-Dance Carnival
Sunday – August 15th-  Life Ministry and Breakfast with the Elders. FIAAH  Inner Circle Meeting. Overview of what F.I.A.A.H. is currently  implementing  and issues to be resolved.:  Elections of Administrative counsel.  Drafting of new resolution mandate for   creating new guidelines for a host of issues  the foundation is confronted with as we grow
August 14-
Ancestral Dinner  Bring a dish for 6  to the table or 15.00 dinner donation
Talent Show- Come share your creativity,  dance, singing, pottery, arts, skits all talent welcome,
Dance Festival   Carnival-  Friday and Saturday Night – Free with admission fee
Dancing is a tradition of our people, this is when we get dressed up in our culture and involve our power., bring your drums, music makers. and dancing feet to dance around the fire circle in our ancestral wear until you pass out or to  the break of dawn.
 Ancestral  Trade Market
Ancestral trade market is a market  for indigenous products made/created by  America. The market  will start on Sunday evening the 11th … Please bring   items for  trade  or Service bartering . Service coupons will be available to use for exchange purposes..  Building  our own economy with or without money.
Suggestions for  Trade exchange, Everything used in creating goods. candles, soaps, material, leather, feathers, beads,  jewelry, clothing, herbs,  household items, books, and  anything you feel  has a trade value.
Sunday, August 15
Canoeing/ kayaking trips, on New River or Red River about 30.00 per person. children ½ price. Or bring your own boat. Fee-35.00 per person excluding children. fee range  free to 1/2 price 
Indigenous Community Living Experience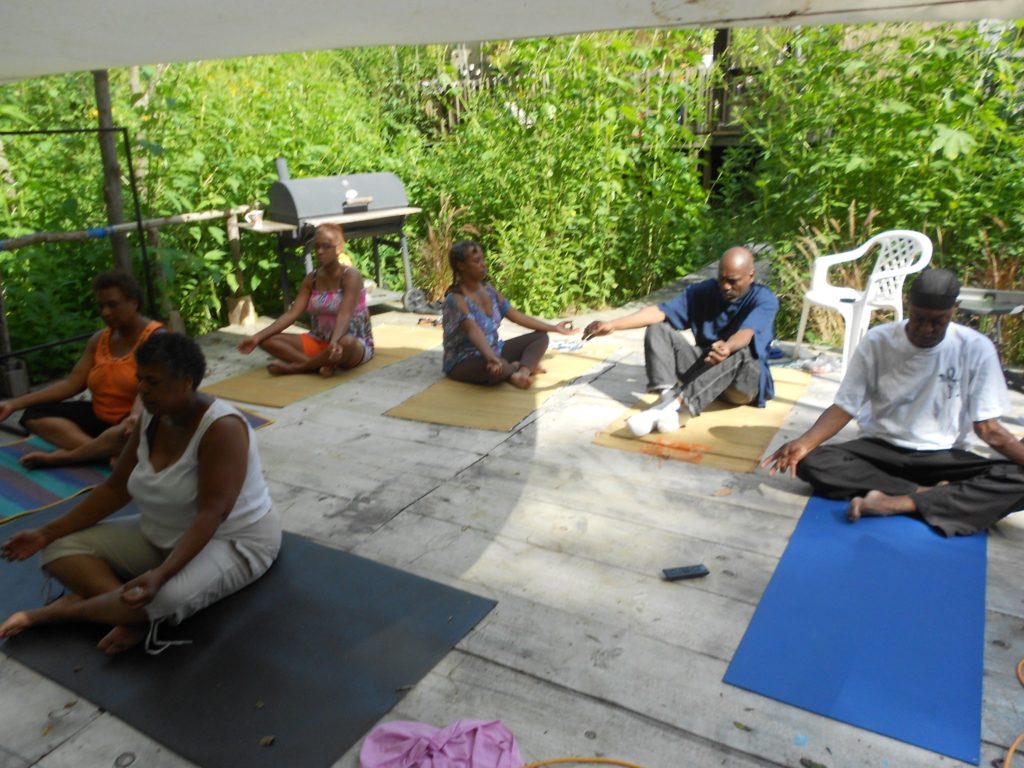 There is so much to learn and little time to teach it, the quickest way to learn is to live it. Living as a  indigenous community with the Earth for a week  will help everyone to release their fear of change and deepen their  blood roots connection with our soil section of Earth…. America. At the Indigenous Living Summit , you can learn how to  make pottery, wine, clothes, compost, bee-hiving,  gardening in our live and learn garden,  harvesting  herbs, food preserving, and in our leisure, we will canoe, hike, paint and of course dance…..We  also have special  projects for the children
Hang out with us at Yumwija and experience living with Our Earth,  Everyone camps outside with the Earth, for People who need to be more modern you can make arrangements to stay a the nearby hotels..  So many people say how much they enjoy the experiences here at Yumwija, .
Kerry wrote " I opened your email last Sunday and giggled to myself as I read it. In your words, I can see all the things visually as clearly as you were writing it and I was immediately transported back. I had such a wonderful time! I see how things grow on your Earth. It was lovely to be a part of everything if only for a couple of days. " take a break, the experience brought them back to Life.
Center "back to Life, back to reality"
The experience has brought them back to life .
"Back to Life back to reality"
 Come to rejuvenate, feel the fresh air,  and water, Give your eyes a rest, rejuvenate them with the beauty of life in Nature
The Summit will have workshops for people and children to have hands on learning in Indigenous living skills, including house building basics, defense, survival skills and much more  Bring your family and please invite your friends to become a part of Our family.
Indigenous Living Skills workshops offered:
Survival Basics
Indigenous first aide
How to survive without electricity
Indigenous gardening—how to feed our Earth
Indigenous eating- Traditional Soul Foods.
Identifying edible plants
Indigenous jewelry making
Pottery
Pine needle basketry
Indigenous dress making and decoration.
 Indigenous Healing Classes
Basics of indigenous healing- how to work with natural elements to power your life?
Reflexology Understanding our bodies thru our feet
Healing with Sound therapy
Healing with clay.
Massage
Children  activities,
Arts and crafts
Story telling.
and many more surprises!!
Learning Activities for Sisters
Dress/ costume making
Canning
Creating with knots-jewelry,headbands,
Cooking from Natures super market
Music
Learning Activities for Children
Story telling
Face painting
doge-ball
and much more!!!!!!!
Learning Activities for Brothers
Intro to clay house building
Warrior Trek
 Activities for children from all ages, sports, swimming, and skills for living with Earth. life skill building workshops for developing feminine and masculine skills, girls; how to care for our natural hair.  hair braiding, males, how to change car tire, basic construction,, basic self defense One night in the forest
Optional Link
Warrior Trek,. Our own wilderness combat area of 10 arches for our men to be males again. now open- See how well you can defend yourself in  real time combat  Two teams will dual it out  for team victory in there quest to return to base without being shot by snipers first. Map Gun, paintball, face protective helmet,  camouflage gear, supplied. Please bring your own gloves,, knee and elbow protectors and shoes,  
 Our Range will be open, call office to reserve .
Cost 10.00 for paintball Amumission  Protective gear set rental. 5.00. admission 10.00 per fill up of amanio
Hang out with us here at Yumwija and experience living with Our Earth
 Fee for 3 days-week is 100.00 per adult. Seniors  over 70 is  $ 75.00 for week Children under 12 are free.
The registration fee includes includes indigenous dinner and all activities and classes. Community meals  are breakfast and dinner indigenous style.. The original Soul Food cuisine buffet will include vegan and non dairy  dishes..
  Induction Ceremonies
Inductees  of America Heritage  Registry and  members  All AHR members must show proof of registration to attend.
Call if the link does not work,or call the office or go to www.fiah.org, payment center. 304-212-2362 officeT
Celebration of Amerindian Culture Festivities
Reservation Registration – $25.00 per person   until  August 3th
$35.00  late reservation
Children are free up to ages 12.    Ages. 13-18 1/2 price
The registration fee  Does not  include   special events, canoeing, warrior trek, and defense range, camping tents, or lodging essentials.
Special Note : Warrior Trek 10.00 per person. .
Payment options : Pre- pay- Debt card, credit card or paypal
                              Gate: cash only; No discount for late arrivals.
Volunteer & Participants
F.I.A.A.H. is firmly committed to making Indigenous Living skills accessible to as many Indigenous people of America, who are seeking to connect to their Life power by practicing and using our Ancestral ways of living with Creation- as one with Our Earth. Yumwija needs volunteers to help us build . if you are considering volunteering as you donation, then you must be here for at least 2-3 weeks before the event. We need volunteers to help prepare for the events. This year we are finishing remolding the deck, installing lights in the forest,, adding another outdoor compost toilet and a lot more preparations have to be done. We need hands and brothers who know how to use construction tools and if you don't come on down early to learn.
We have openings for more teaches, healers, and volunteers Let us know what indigenous skills you have to offer. Call the office to get involved
Fee reduction is dependent on service and at least 4 day participation. Feel free to call the office for financial scholarships while they are available.
Vendors are welcome in the Ancestral marketplace, Contact office for more details admin@fiaah.org or 304-212-2362
Teachers, artisans, musicians are welcome
Logistics
Directions to Yumwija. Yumwija is located in Oakvale ,West Virginia
Interstate I- 77 connects to all major interstate . Take I-77 to exit 9 Princeton , West Virginia. Take Exit 9 to Greasy Ridge rd – West Virginia welcome center. zip code- 23740
Amtrak/ Cardinal Line- Chicago to New York Hinton WV. someone will pick you up. Arrives and leaves Sunday ,Wednesday and Friday
Call the office to receive further directions 304-212-2362.
Email admin@ fiaah.org
Accommodations & Food
Again this year everyone will be staying in a tent, sleeping with the Earth, for People who need to be more modern you can make arrangements to stay a the nearby hotels
Lodging, and onsite camping On site camping is free-
To stay in our Yumwija camping tents.
We have one big tent for single males and one big tent for single females, 10.00 per night
Our complete private tent includes 2 queen size beds,light,pillows sheets blankets, water cooler with ice is 25.00 a night, 100.00 for 7 day Summit.
Our 1-4 persons or 9×7 ft- sleeps 4-person tent 25.00 3 days no bedding included and 50.00 for Summit
Our midsize dome tent sleeps 4-8 people 35.00 3 days no bedding included or 60.00 for 7 day Summit
.Our large family cabins tents sleeps 6-10 people are 50.00 for 3 days no bedding included or 100.00 for 7 day Summit
On-site camping tents are going fast- please book a spot NOW.
Blankets and chairs will be for rent @ 5.00 per night
Hotel lodging is available . call office for lodging info
New!!!! Outdoor Community Kitchen : The Community kitchen will be open to our members and guest for this event. We suggest people bring their own snacks and coolers.
We have found camping is the best way to rejuvenate our bodies. We are making several water wading locations for people to hang out at. We will ask all people to help with chores at the Summit retreat. This is the quickest way to learn how to live in a community and live with the Earth Food will be indigenous cuisine and dinner is included in the fee.
Here is the list of essentials every person should bring to make there experience at Yumwija a wonderful one. Every year people forget to bring essentials comforts for living with the Earth.
This year to West Virginia are in the upper 70's – lower 80's mild showers.,cool nights upper 60's- lower 60's
The Tent –
The importance of the Tent
A tent is a portable shelter- until permanent shelter can be secured. It is your modern day Teepee. It is your home/ shelter with Earth.
All members must have an tent/teepee and sleeping comfort, needed to live with Earth. at any time. People who do not invest their inorganic money to help rebuild the support system needed for organic comfort will live in what they invest.
Camping sites – there is plenty of camping sites for all sizes of tents,
Tents- there are tents available at the site, on first reserve basis contact office for reservation.
The list as as follows
Camping Tents: the best time to purchase camping tents is around and after July 4th, they go on sale places to consider is Walmart, Cosco, Sams, Sears, and kmart. If just for one person get a 4 person tent, this tent will allow you enough room to comfortably fit a double bed , your clothing trunk and a little extra wiggle room place a night light on a crate, You can have your tent shipped directly to Yumwija and it will be here waiting for you, and for a small tip someone will put it up for you.
Tents Please note we do not commune in our tents as we do in our houses
There are two different forms of camping tents,
Camping cabins : These are portable cottages, they include standing height walls, a person can walk around in them, set it up as a mini house, some even have porches,, they an fit a queen or even a king size bed or multiple airbeds, the screened porch can be used as the eating area or a extra room.
They come in different sizes and start around 100.00
Dome tents; These tents are semi circle with the highest standing point in the middle of the tent the sleeping areas or on the sides. These are cheaper than Cabin Tents and are great for people with children. They usually have 3 compartments. Smaller domes tents have one big space, excellent for singles and cozy for couples.
Tent lighting,: We recommend the Brooklyn lamp give enormous light.
Bedding: We recommend airbeds full or Queen, blankets, pillows, bed sheets, please make yourself comfortable.
Food: Ice chest coolers. There is no refrigeration for tents; please keep your personal food in your coolers, We recommend coolers that keep food cold for 5 days Recommendation: Rubbermaid
Showers: for hot showers ; Wal-Mart sells solar shower bags( note-less than 10.00)
Camping chair Portable folding chair
Clothing: please bring flip flops, light shoe , bathing suit. tea shirts, towel, socks, shawl, or jacket, warn clothes , night can get cool due to the high oxygen level, for workshop clothes to get dirty in or for painting Please do not wear heavy high top shoes or sneakers, accidents will happen.
Extras, sitting mat or pillow,, we sit on the ground.
That's it,
Rules and Regulations
Rules and Regulations
Yumwija is a Nature conservancy and is our Home with Earth for the Foundation for Indigenous America of Anisazi Heritage.
We welcome all of our kinfolk to come and commune, heal, learn and build at Yumwija
In this regard to keep our home on Earth flourishing, we ask all kinfolk and their guest to respect our principles of Community….
Indigenous Principle
Everything created by Earth serves a purpose to Earth
In this regard, please do not kill the plants, insects, turtles, birds, we deter them but we are not at war with LIFE.
All children within the community will be maintained and supervised by all adults in the community.
Respect should be honored and stay within boundaries of truth and trust…
At Yumwija everyone lives peacefully and does not permit harm to life with our Earth….
The following actions are not permitted
NO selling of services or products without permission of Yumwija office
NO Cellphones on premises, all electronic property must be stored or charged in personal space (Car)
NO littering , including cigarette butts.
NO Cigarettes smoking in public areas
NO Alcohol drinking excluding wine in public areas
NO pot smoking in public areas
NO sneakers or heavy shoes on off road areas.
No stealing
NO sexual solicitation, promiscuity ,homosexual behavior. of any kind .
No destruction of property.
!!!!!!! Penalty!!!!!!!
Permenant explusion from Yumwija
_________________